VASAI EAST

MARIYAM HERITAGE

Timeless Luxury Redefined in Every Corner of Our Properties

VASAI EAST

SANIYA FILM STUIDO

Step into a world of cinematic excellence, equipped with cutting-edge facilities and unmatched expertise, bringing your visions to life on the silver screen

VASAI EAST

MERKEZ BY QGROUP

Here luxury meets lifestyle. Experience a realm of opulence, sophistication and unmatched comfort. Redefining the art of living
Envisioning iconic landmarks and crafting exquisite residences and unique commercial spaces, our journey commenced with humble origins. With unwavering determination, we nurtured our venture, steadily expanding it to the remarkable heights it stands at today
Explore our latest real estate launches, where innovation meets elegance. Discover contemporary homes, innovative industrial spaces and unparalleled warehouses. Elevate your business with our modern, functional, and strategically located properties
The Business Development (BD) team drives the assessment, pursuit, and finalization of new ventures. We concentrate on growth prospects in Mumbai and its vicinity, while actively exploring diverse proposals. Our expertise spans various models, including outright purchases and joint ventures. Discover seamless real estate solutions with us
Connections are paramount in our world. We bridge people with their ideal homes and innovative spaces, crafting bonds that resonate in both industrial and residential spaces
Reach out to us anytime, from anywhere
Mr. Mohammed Yusuf Abdul Latif Qureshi.
Since 1991, the vision of crafting architectural marvels and crafting exquisite residences and unique commercial spaces has been our driving force. With a modest start, we have steadily expanded, owing to our unwavering commitment. Today, Sagar Developers stands as a testament to our relentless pursuit of excellence
Guided by our founder's unyielding dedication, we have become guardians of dreams. Our founder's passion permeates our management team, creating a culture of devotion and precision. This legacy has inspired many, establishing our founder as a beacon of aspiration. At Sagar Developers, every venture reflects our founder's enduring spirit and commitment to perfection.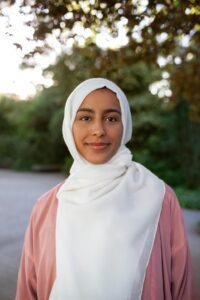 Zara Khan
Residential space buyer
I am immensely grateful to Q Group for transforming my life through their exceptional residential spaces. Purchasing my home with them was a decision I'll always cherish.
Arjun Mehta
Industrial Space Buyer
I am incredibly thankful to Q Group for their pivotal role in my business journey. Purchasing an industrial space from them was a game-changer.
Sandeep rajput
Warehouse buyer
Q Group's warehouses have been a game-changer for our business. The ease of connectivity and the convenient location have not only saved us time but also reduced transportation costs significantly
himanshu jain
Open plot Buyer
My journey with Q Group began when I purchased an open plot from them, and I can confidently say, it was a life-changing decision.
Frequently Asked Questions